The National Running Show 2019 - Reflections on a fantastic weekend
By Mike James | 30th January 2019 |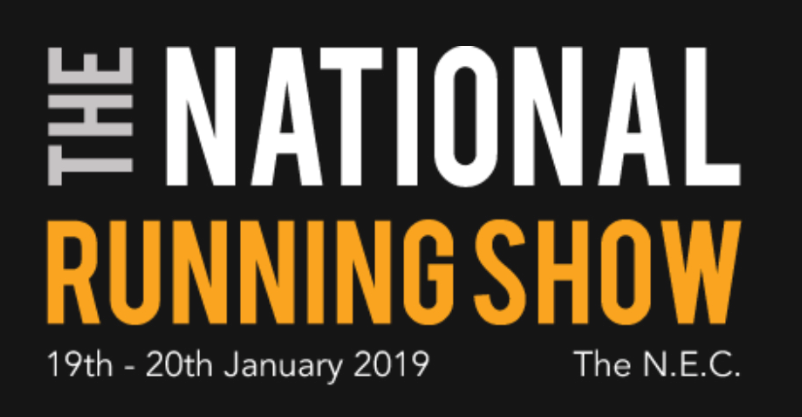 Reflections on The National Running Show 2019
It's a wet and windy morning in Cardiff and the dust has just about settled following another fast and furious, but exciting weekend at the N.E.C in Birmingham.The U.K.'s biggest running expo, The National Running Show was held on the 19-20 Jan 2019, as we reflect on the event and compare it to last year's inaugural show, it feels like an appropriate time to share our thoughts on what proved to be another very successful show for the organisers and sportsinjuryfix alike.
Now in its second year, the event has grown significantly, 50% more floor space, a bigger speaker list, more sponsors and exhibitors and most importantly, more runners and delegates.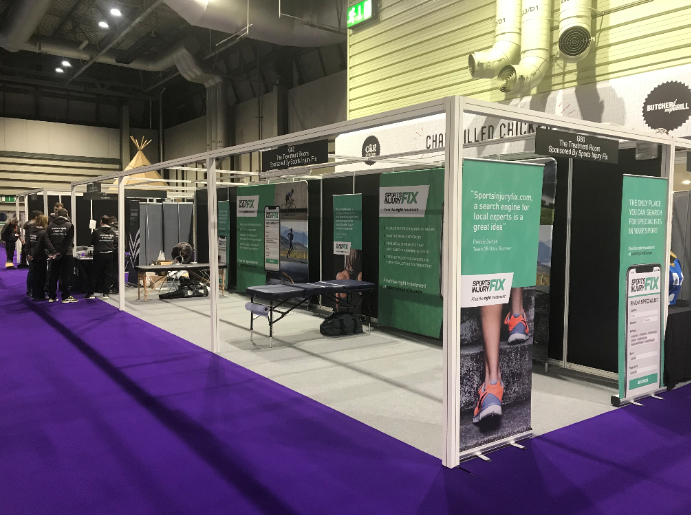 SportsInjuryFixreturned to host "The Treatment Room", a 12m x 3m stand offering a large team of multidisciplinary therapists who delivered bespoke assessment, advice and treatment to hundreds of runners over the two days. Our main aim this year was to expand the service we offered in 2018 by providing a larger team with a diverse and eclectic skill set to help the friendly invasion that we anticipated from literally thousands of runners of all abilities, ages and backgrounds seeking advice and guidance on current niggles and aches, preventing niggles and aches and how to improve performance.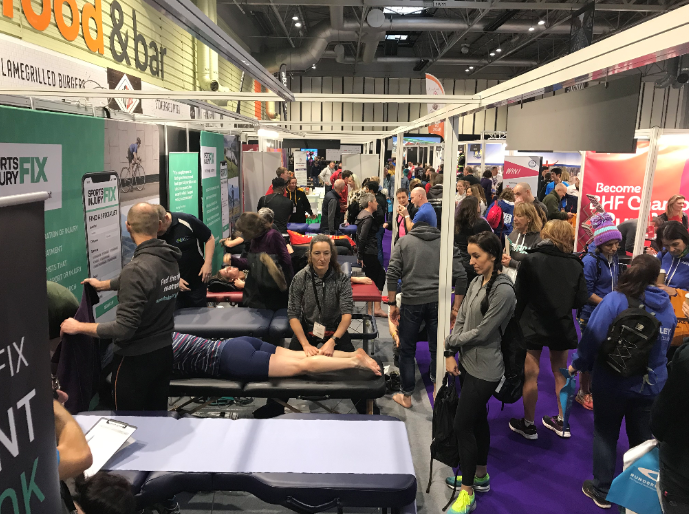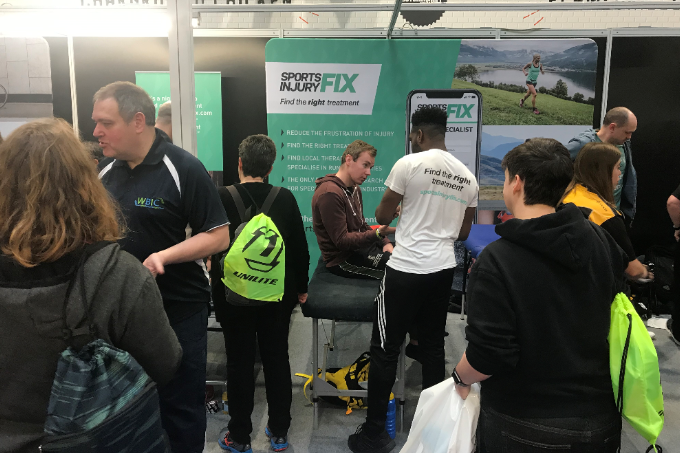 The National Running Show is such a special and unique environment. A real hot bed of excitement, passion and enthusiasm towards running. The organisers have managed perfectly to provide a platform and arena for people to celebrate all things running and we are privileged and honoured to play a part in it. The fact that it is hosted in January also allows us to have a flagship event to kick start our year, and this year it was a perfect opportunity for us to celebrate our three directors becoming full time and allowed us to introduce our big plans for 2019 to our team of therapists and the many thousands of runners that crossed our stand and took the time to chat to us.
Take home messages from runners
As ever, the interactions with the runners allowed us access to really learn about the issues surrounding therapy that affects the everyday sports person, helping us to deliver a service that can reduce the frustration of being injured and finding the right therapist. A massive thankyou to all the runners and visitors who took the time to chat, give us their thoughts and feedback.
The main take home messages were:
Injuries unfortunately happen, they will always be a part of running.
Many runners feel there is not enough help readily available to prevent and fix injury.
When there is help available, runners are confused regarding who is the right person to see, what professional background is the right one for them and their injury.
This confusion deters runners from trying to find a therapist, and when they do seek a therapist, the process is often difficult.
Many report they see between 3-5 therapists before finding a therapist that they feel understands them, their sport and their injury.
This search can prove frustrating, expensive and time inefficient.
Runners generally understand the potential benefit of strength and conditioning work but find it difficult to implement a regime. This is largely down to misconceptions regarding the how, when and where to perform it. OurStrength and Conditioning handout with simple home-based exercise advice was well received and can hopefully help reduce and fix some of the injuries that we treated.
This feedback is echoed across many sports that we have worked with in the last few years. We find that these concerns are standard and are certainly not exclusive to running.
The value of teamwork
Without doubt our biggest reflection on the show was the confirmation in our strong belief that multidisciplinary teamwork from a range of professional backgrounds is truly the gold standard approach to providing the best advice and treatment to a runner or sports person. Being able to identify the best therapist or indeed, therapists who can work collaboratively to enable someone to return to or continue to perform the sport that they enjoy so much is truly the most rewarding part of our business. To be able to host a team of therapists that included the association chair of the Sport Therapy Association (STA), Sports Therapy Organisation (STO) and Sports Massage Association (SMA) was a feat we are really proud of.
Partnerships and collaborative working
A special mention has to go to our colleagues at Cardiff Metropolitan University Podiatry School, Rocktape UK andThe Running School who continuously referred runners to The Treatment Room, and received referrals from us to their respective stands. This was a great example of recognising the strengths of each other and not being scared to refer people to the most appropriate person to help them.
The very busy nature of the show made visiting other stands and exhibitors difficult, although we were able to meet and mingle with many great businesses and people who we hope to develop relationships with going forward. Of particular note, it was great to catch up with our partners at UK RunChat. We look forward to hosting more UKRunChat hours on twitter as well as running a number of competitions throughout the year.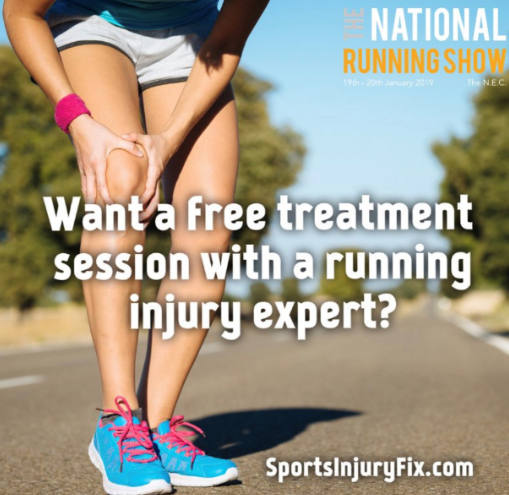 Special Guests
It was fantastic to run a competition inconjunction with the show organisers, and to be able to offer a free treatment and advice session at the show. Sports Injury Fix director Mike James is pictured below with the competition winners.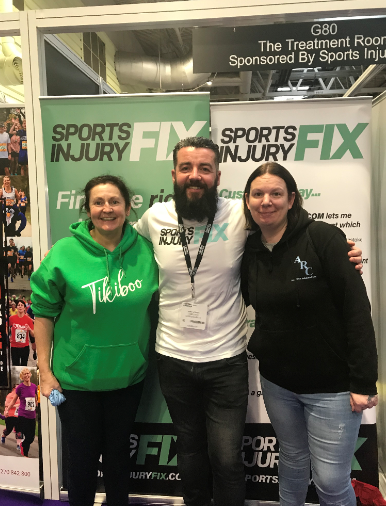 We were honoured to have visits from the talentedPaul Addicott andAleks Kashefi who we offered some advice and guidance to help them going forward in their many challenges and endeavours for 2019.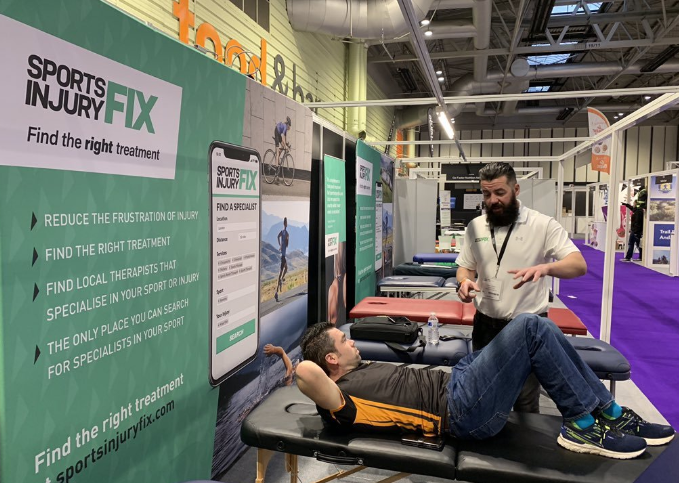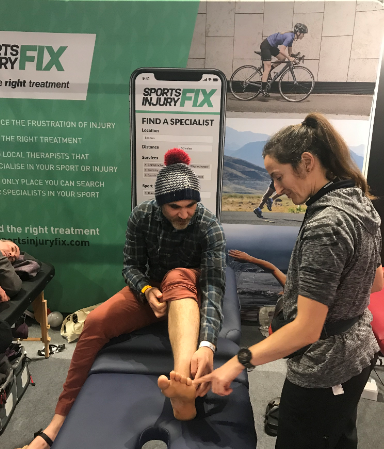 Ben Smith of the401 Foundation paid us a visit to discuss how we can assist him in his upcoming plans for 2020, they are huge!.
We were honoured to meet and chat with some of Team GB's most successful Olympians who were working closely with the superb team at BackBaller, what a fantastic opportunity to discuss performance and injury at the highest level!.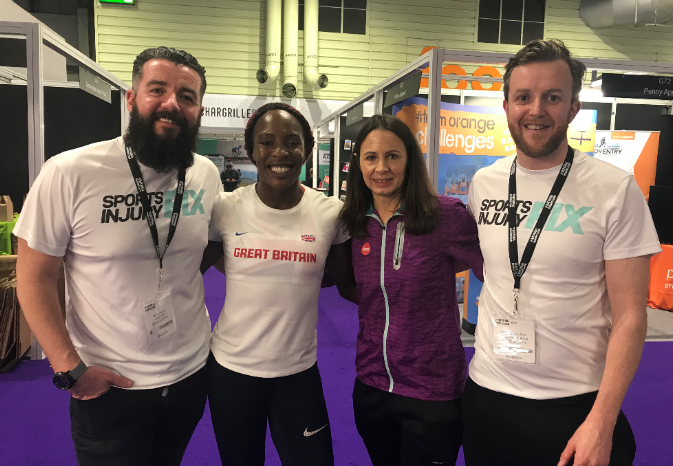 Finally it was a pleasure to be visited by James Dunne of Kinetic Revolution, and Ian Griffiths, world class Sports Podiatrist, true leaders and pioneers in the field of running injury and training advice.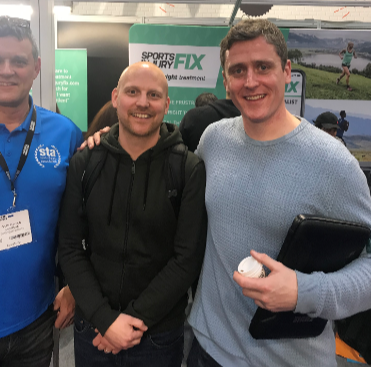 A massive thankyou must go out to our team of therapists, helpers, friends and family who worked tirelessly for two days to deliver our vision. You guys were superstars and we cannot wait to do it all over again next year!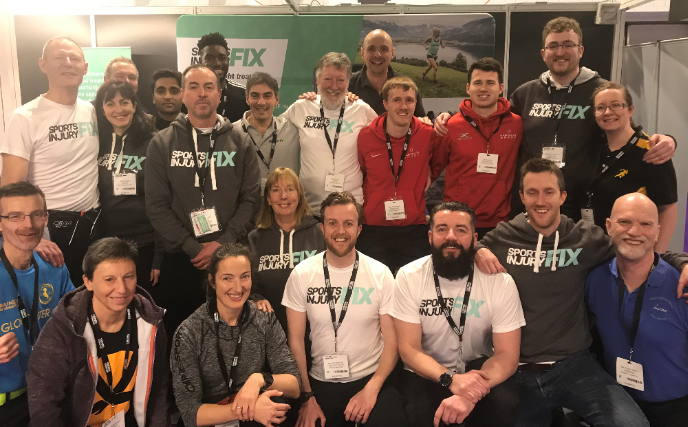 Sports Injury Fix looks forward to a long lasting partnership with The National Running Show and if any members would like to know how to get involved next year, or at any other show throughout the year, then please get in touch, we would love to hear from you.
We have big plans for 2019 and will be releasing much more detail very soon. As ever, thanks for taking the time to read.
To find your nearest running specialist therapist, visitSportsInjuryFixtoday.
More articles